Let Go and Haul: you know how to captain a boat, can you fly this plane?
Week 30, 2019 – Brooklyn
Journey: where we're at
First off, shout out to Ross Johnston for keeping an eye on our AWS credits and helping us plan for success. Best AWS angel ever! Thank you Ross 🙏

Last Tuesday this email didn't make it into your inbox for some reasons I'll get to in a sec, but a highlight of the past two weeks is we had the honor of having Rick Prelinger come by our studio to give a talk on archival footage. If you don't know who Rick is, you should. He's the OG of this topic and creator of the Prelinger Archives (part of the Internet Archive / Library of Congress). With over 6,000 films available for free, the Prelinger Archives is one of the most important resources for filmmakers and students around the world. At one point he talked about archival hospitality and the importance of working with the communities the footage belongs to. Something he said that resonated with us was "one way to think about archival hospitality is that the archive is open to its users… that you, your material, can be part of this great body of moving images. It isn't exclusionary".

Other than that we're madly shipping updates every week to our beta and staying extremely focused on our goals. If you're not already following us on Insta, you should be. People are making some really cool, surprising content. The other reason you should be following us on Insta is we're about to share something very special there today :)
Last but not least, Ela and I shot some content for our friends at Agnès B at the Beyond the Streets show (they are a sponsor), and it was incredible. If you're in New York before the 25th of Aug, check out this 2-floor exhibit of art relating to and expanding on the medium of graffiti.
Journal: what I learned

A lot of people liken building a start-up to "building the plane while you fly it", which is definitely true. I would add to that "trying to refuel the plane in the air while you build it and fly it at the same time". Sometimes, however, it gets even wilder than that, and you don't even know how to fly the plane. You know the scene in [insert some war/action/thriller movie] where someone has to fly a plane/helicopter/spacecraft without any knowledge of said vessel? Maybe they just have the manual, or maybe the manual or the buttons are in a foreign language you can't decipher quickly enough to have to start piloting it, and your buddy in the film says "don't worry! You know how to drive a boat! It's almost the same! I'll radio you what to do once you get up there…"



This is kind of what happened a couple of weeks ago when Gen pulled me in to help with applying for a Phase II NSF grant (a unique opportunity we have because we won a Phase I) while she handled some other mission-critical stuff for the company that only she could do. I know how to organize and manage workstreams, and I can write technically, but getting up to speed on all the requirements and writing a grant is new to me. As part of this, we had a really good chat about the value of creating a culture where people can "walk into the cockpit" and say "hold up, I think you're doing it wrong", a culture that directly relates to the safest airlines because they can catch problems early. (By contrast, cultures where speaking out of turn is less normalized correlate with less flight safety).

In our company, we think about the necessity for this candor as a way to prevent us from pitfalls and traps. Creating a culture where everyone – literally everyone – feels like they can speak up is something that needs to continually fostered for it to actually happen, though. Easier said than done. One thing we try to do is simply say "thanks for speaking up!" when someone raises a potential problem they're spotting on the horizon, and another is how I write potential pitfalls for the day each morning in my todo list and share it with relevant team members so that looking for and leaning into potential problems becomes a natural part of our days.

On that note, I gotta get back to this airplane I'm learning to fly, so Ezra is writing the jams section this week!
Jams: what we're into (guest feature by Ezra!)
Hi! This is Ezra, I'm a Music Business student from NYU who was thrown into the crazy startup world of TRASH this past February as a music intern. I am still helping out with the music things as well as handling another very minor role, being Han's Executive Assistant!
Beyoncé releases are hard to miss and her latest was huge! The Lion King: The Gift features Beyonce alongside Burna Boy, Kendrick Lamar, Jay-Z, Childish Gambino, Tiwa Savage, Mr Eazi, Wizkid, Tierra Whack, Major Lazer and 070 Shake, needless to say…it's great. Spotify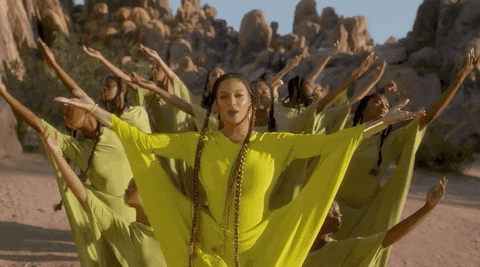 Reggaeton is always good for getting through those hot days, which we've had plenty of this summer, so I present you with Oasis by J Balvin and Bad Bunny (also repping PR in solidarity) Spotify