vibe check?
2020: "awkward vibes detected"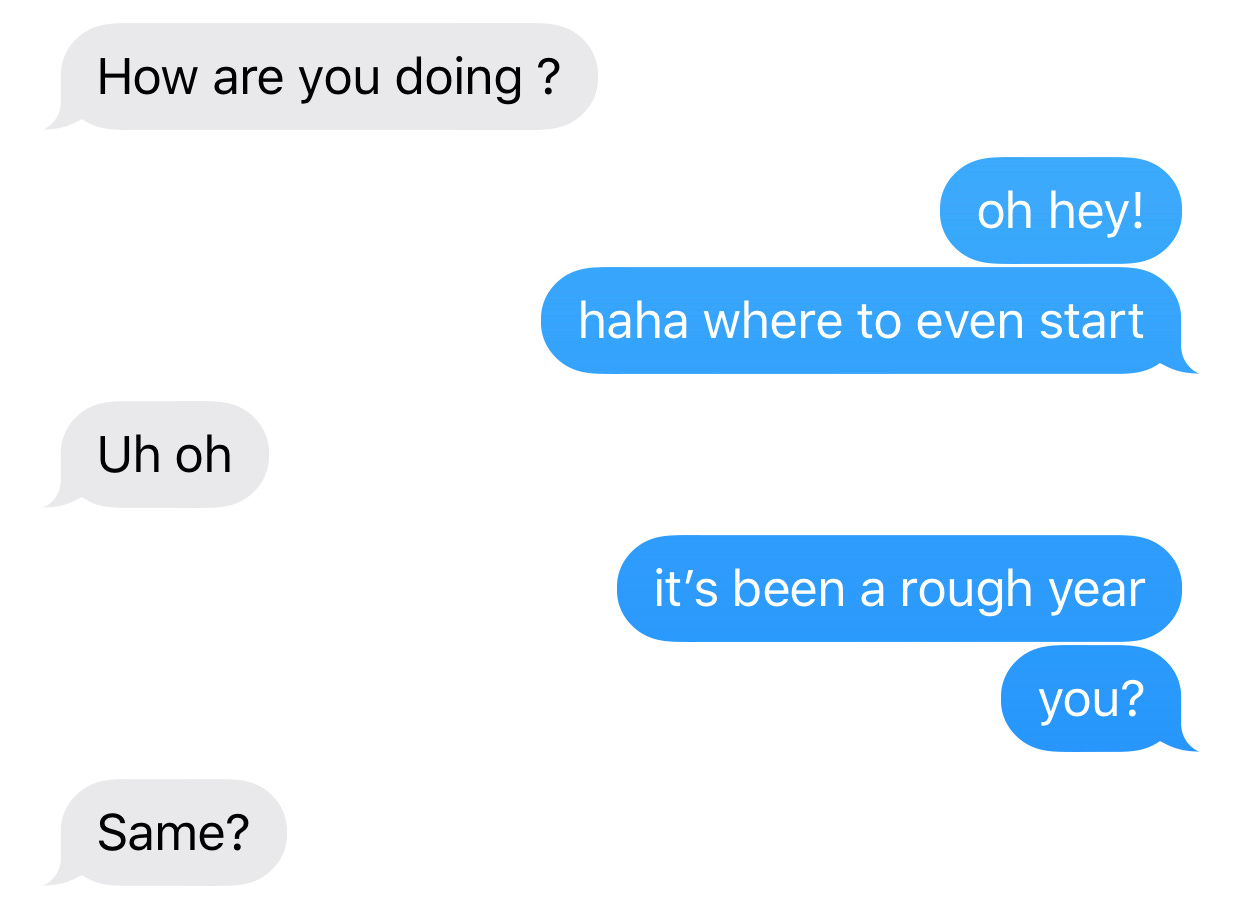 So, 2020 has been a lot, and we're only half way through. Today we launched the feature for that uh, situation, and it's called Vibe Check. If you don't know what a vibe check is, keep reading (I promise it's entertaining!), if you do know what a vibe check is, congrats. Vibe check: PASS! You are summoned to the house of vibes!
Most importantly tho, we're featured on Product Hunt today! If you haven't already, check us out before midnight PST tonight (Tuesday)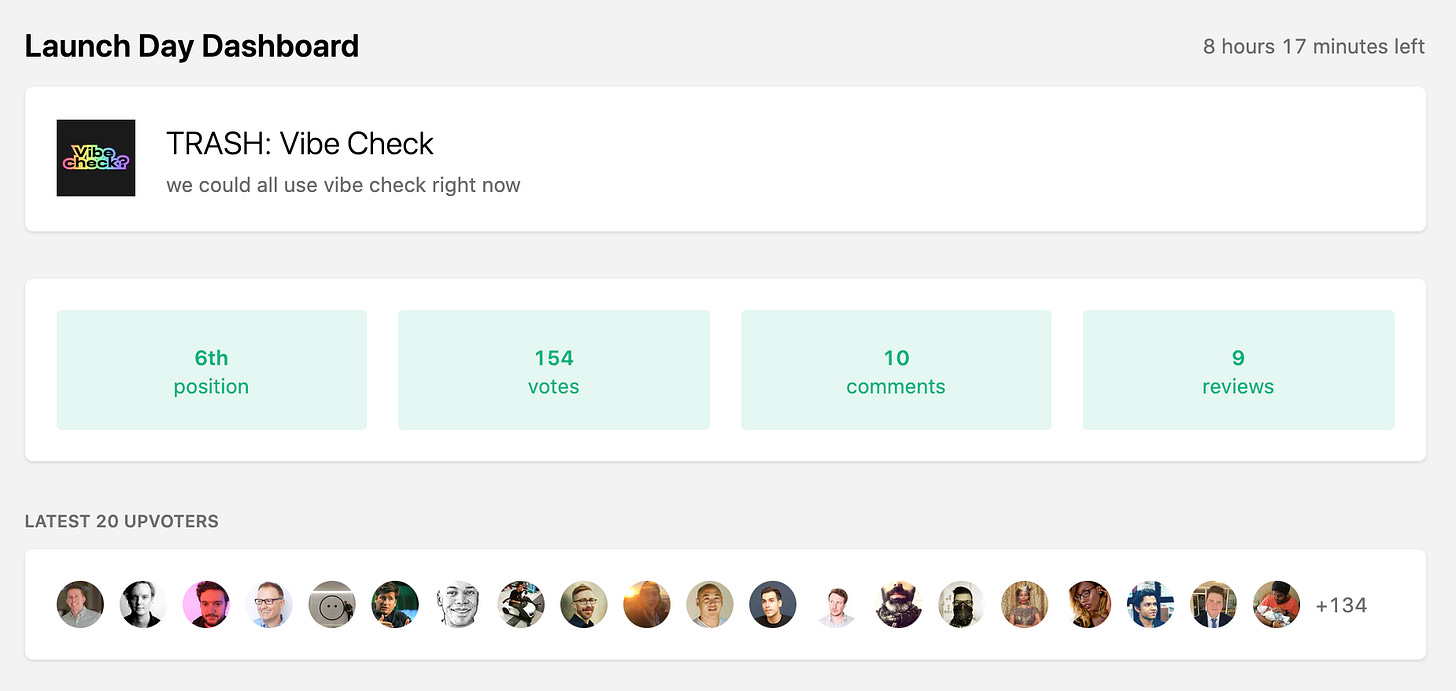 How it works
Vibe Check is way a fun way to add context to your pictures or videos when you share to Snapchat from TRASH. We're taking a meme and making it a feature.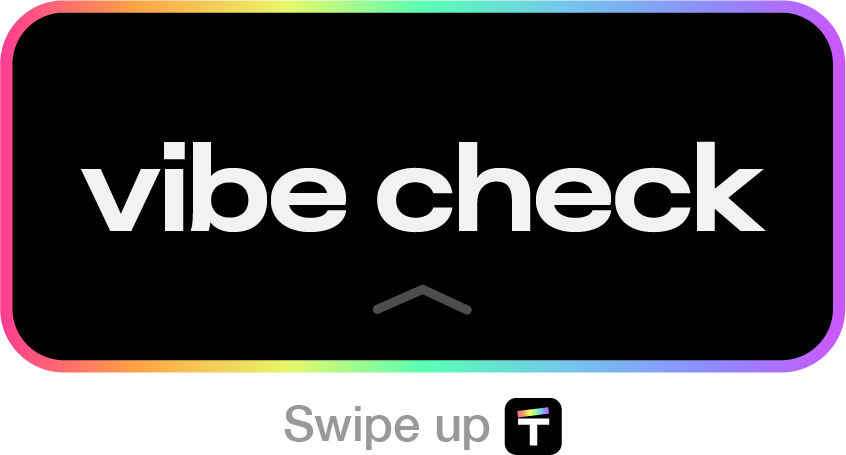 Or, if you're not on Snapchat, we also made a fun website to vibe check phrases like: the year 2020, Millennial pink, $SNAP stocks, Clubhouse's valuation, or anything else you want to check the vibe on. Plus, you get some of my copywriting, for example: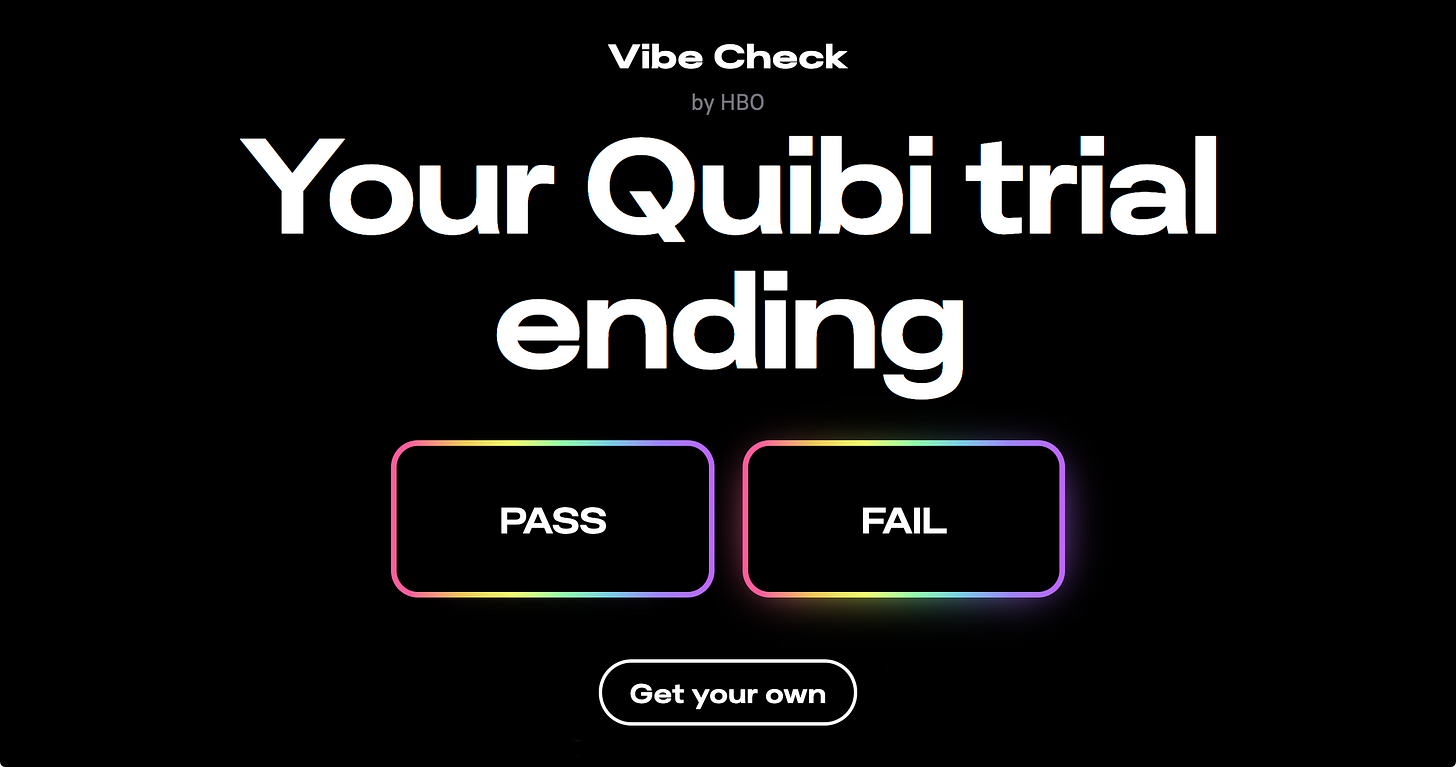 We collabed with non other than Daniel Spencer, the comedian who vibe checks people on TikTok and design collective Parent Company – one of their founders, Umru, was the first person to post "vibe check?" on Twitter. Shouts to my dear friend and our brand designer Simon for noticing that and suggesting I reach out. The Parent Company team is amazing, and I strongly recommend you hire them for your next cool project that needs to hit it just right on internet tone.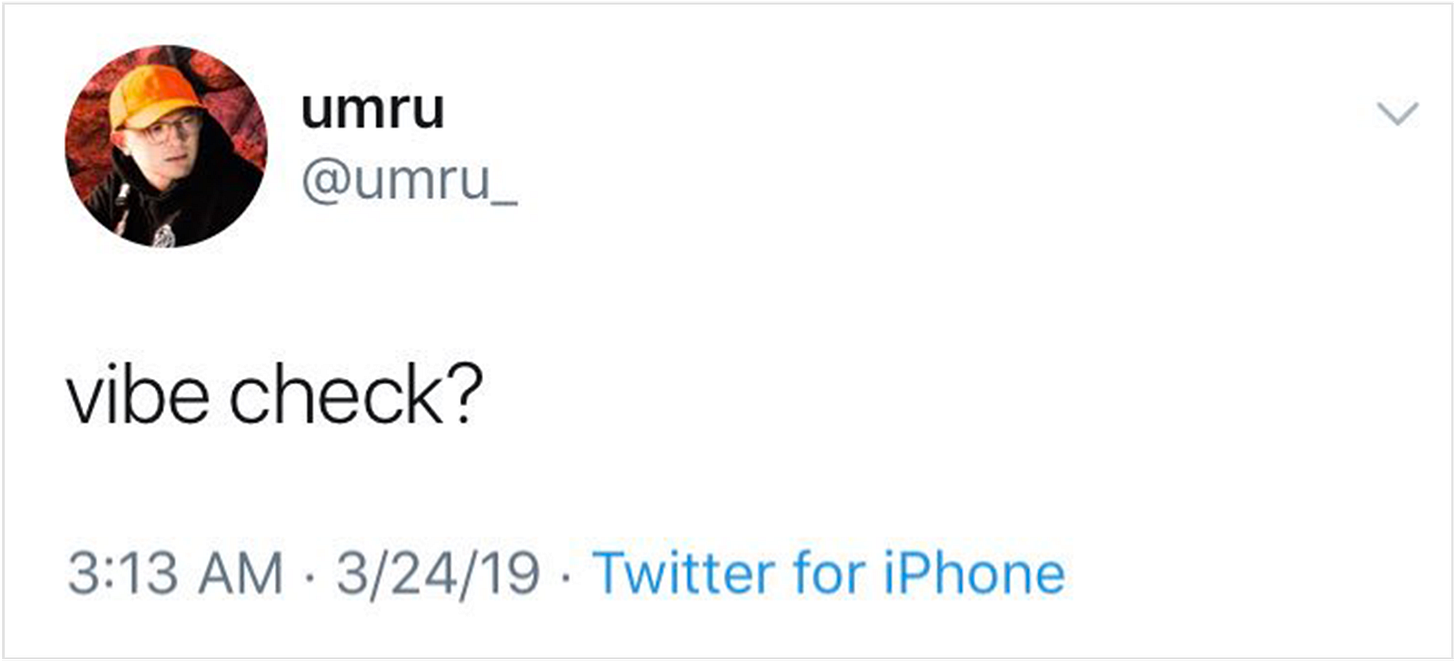 What's a vibe check?
tl;dr, it's a meme. But it's also more than that, and here's why:
We're at a really interesting point for the phrase "vibe check". It's the new way of saying "how are you" at a time when saying those words doesn't really feel appropriate anymore— It's the whassup of today. (Remember that commercial?)
Vibe Check is a way of saying "how are you" that started as an ironic dank meme in r/dankmemes/.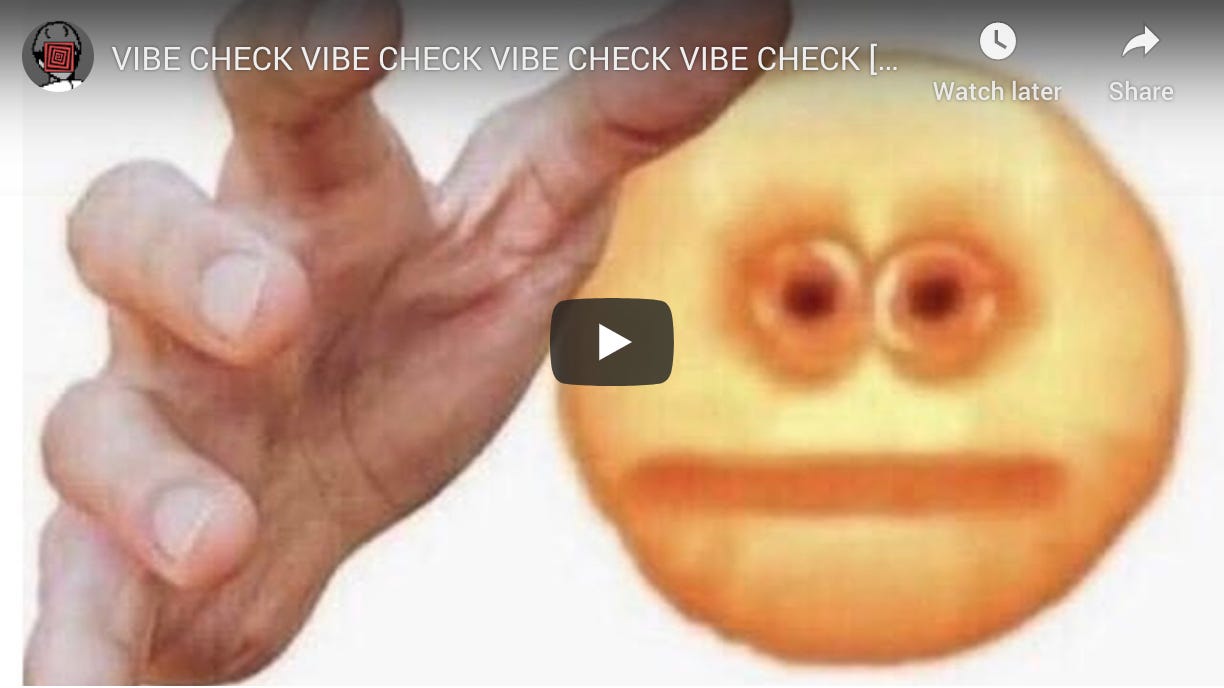 Dank memes are shared broadly, and sometimes the meaning will change. This one was widely massive. Dank Memers call these mass memes "Normie memes" or "Normie TRASH" ie. STONKS went from "certified dank" to "Normie TRASH".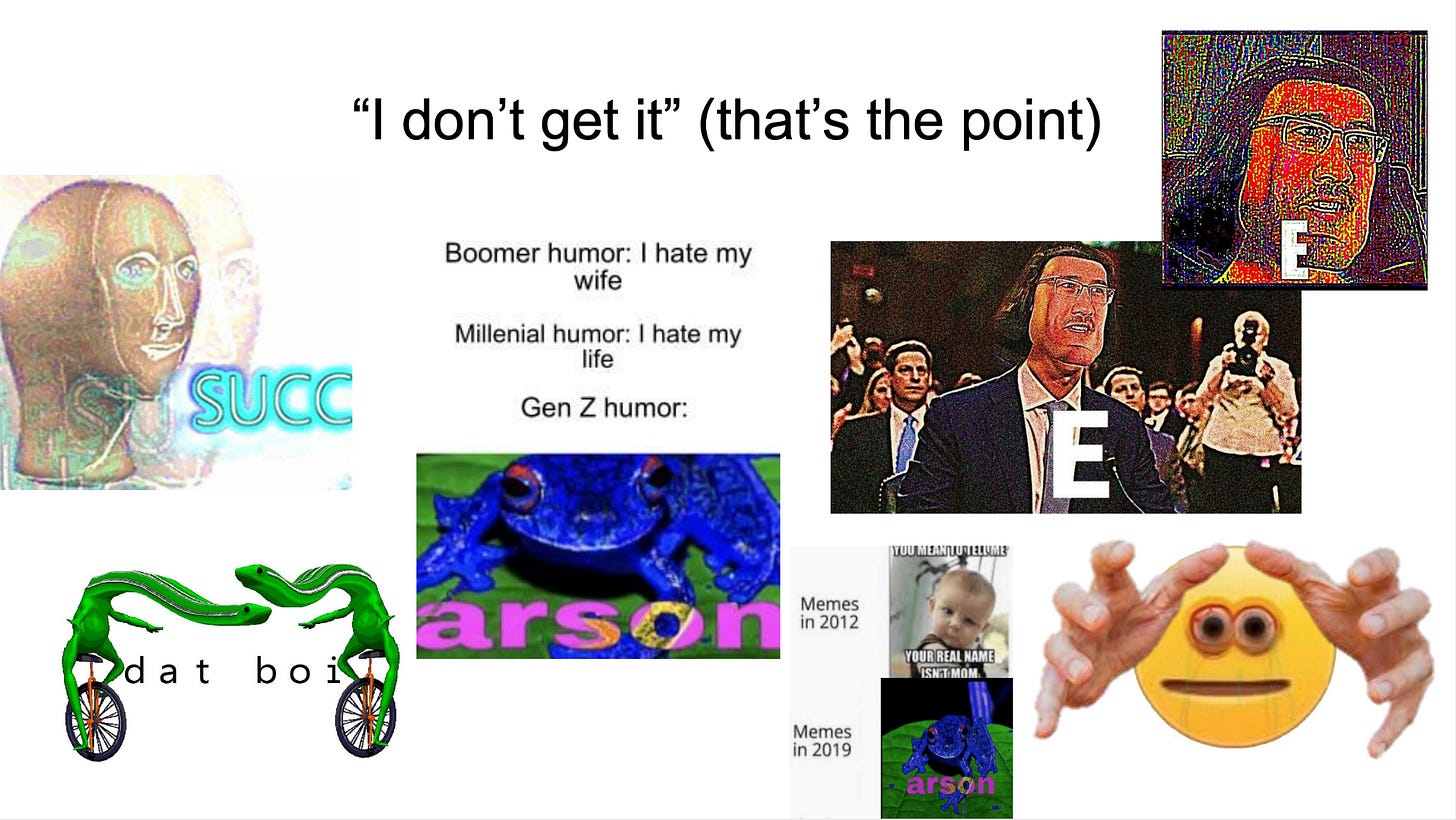 It made it's way into more broad internet internet usage towards the end of last year…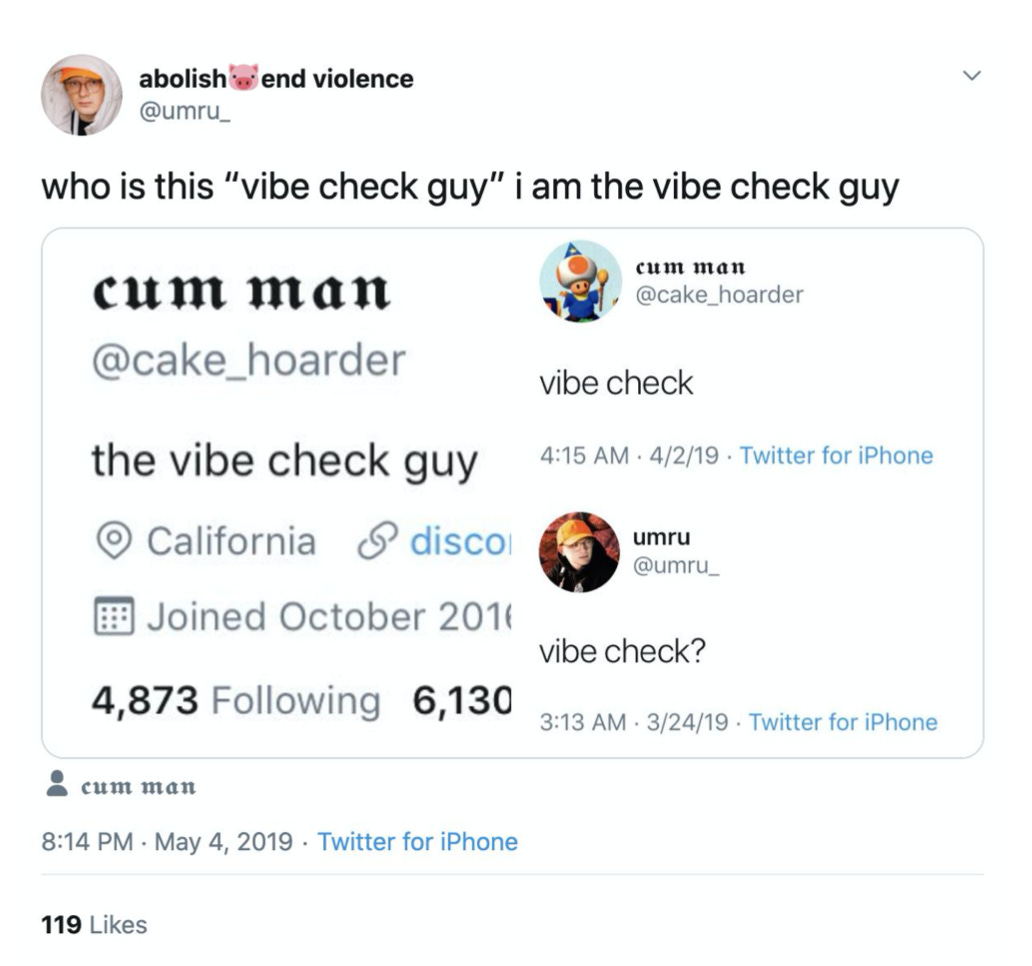 By the spring of 2020, it was all up in TikTok comments, videos, and even becoming a signature comedy style for Daniel Spencer summoning TikTokers to the "House of Vibes" if they pass the vibe check.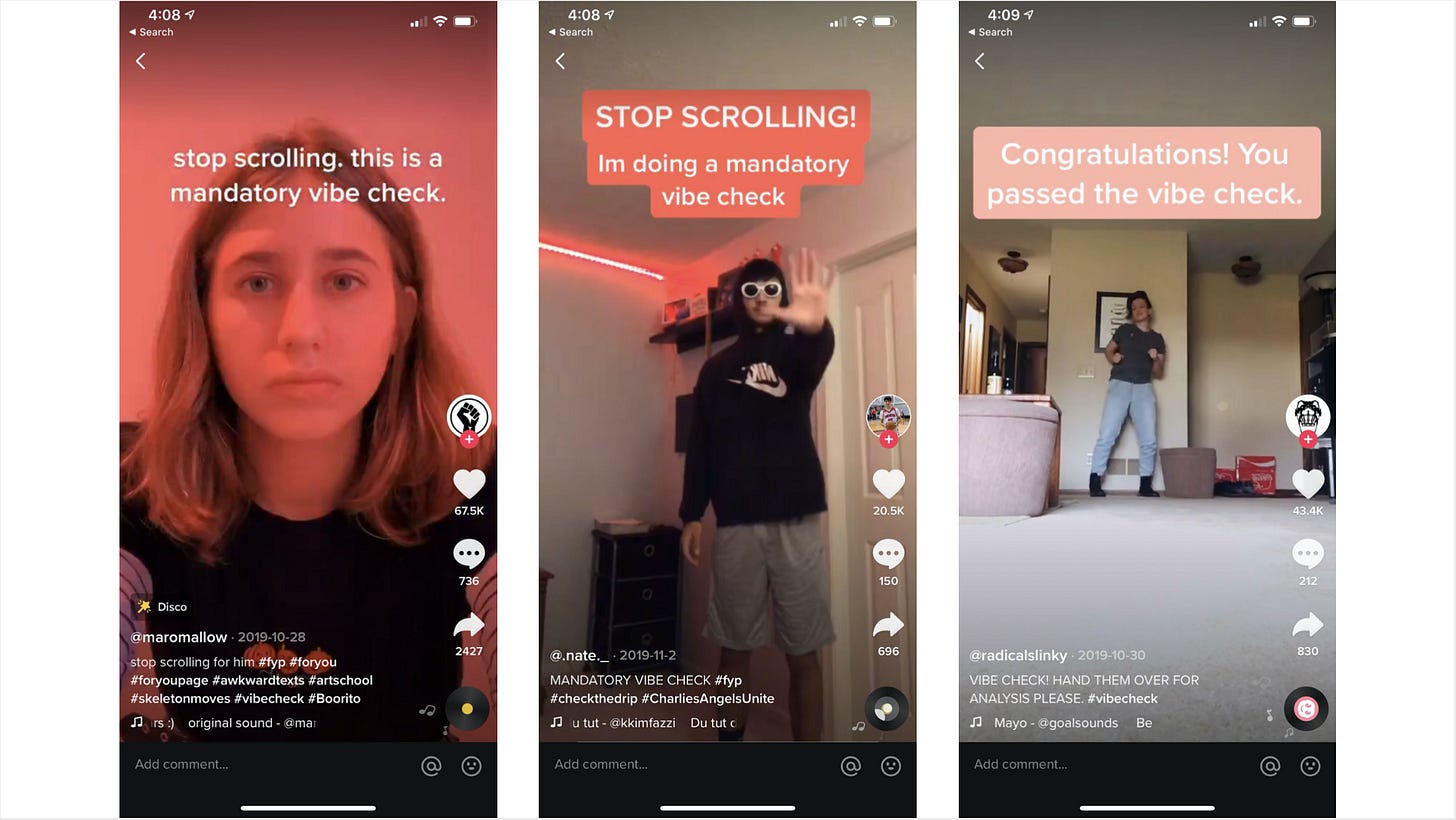 From there, someone made a vibe check diagnosis, Fast Company wrote about it, and someone else made vibecheck.me. I'm a cursed soft gremlin? Uh, hey mom and dad…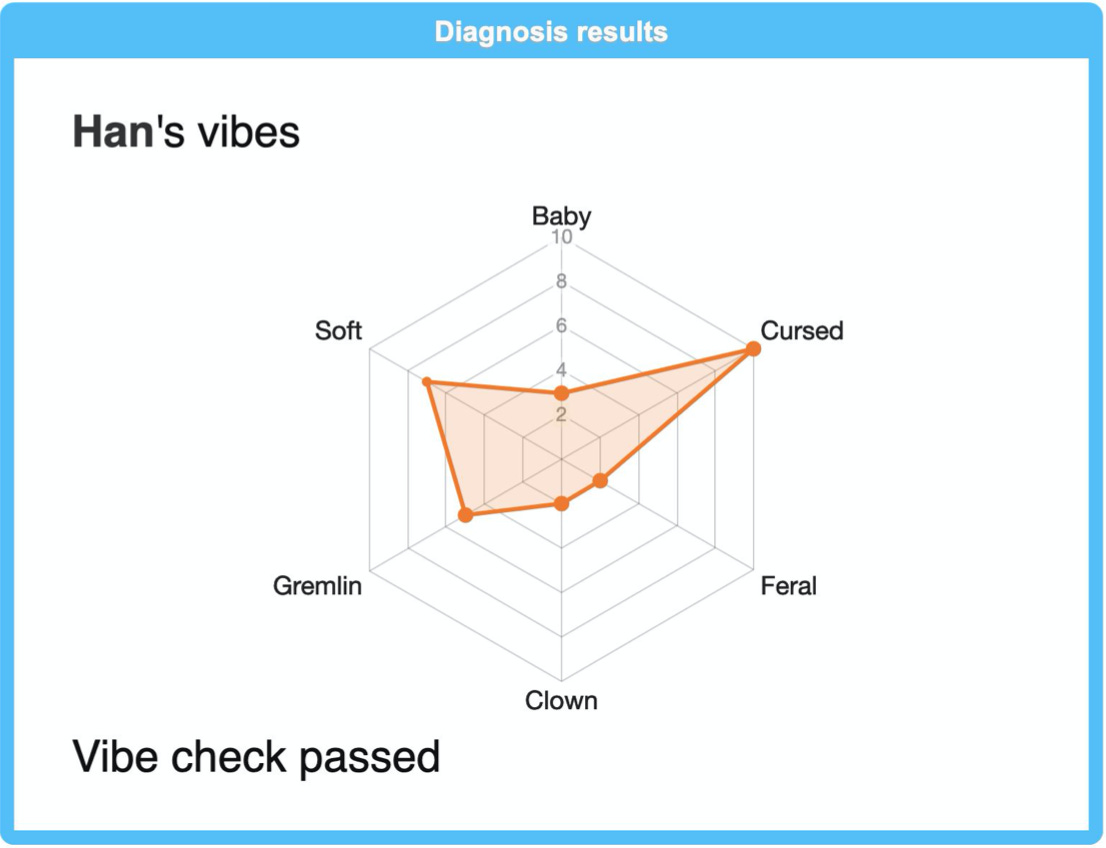 Integrating with Snapchat
In May we graduated from Snap's Yellow accelerator. The ideas that led to Vibe Check happened while we were a part of that program. We went in with the goal of learning more about what works on Snapchat and experimenting with Snap Kit (Snap's third party developer platform) because we were seeing an interesting behavior: many of our users trash their old Snapchat Memories, breathing new life into them. If you haven't checked out the Too Lit channel on TRASH, which James informs me is one of the most entertaining places on the internet…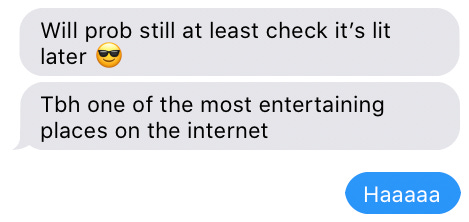 We figured a way to share this content back to Snapchat in a fun way would be rad. Snap has become our #1 signup method since then, so we got something right ;-)
y tho
TRASH is for sharing your vibe in video. The vids are super personal, meta and vibey, they're often more like sharing a feeling more than a narrative story. They're a lot like what you might see in people's Stories on Social Media, short moments, feelings, jokes. TRASH videos are the evolution of Stories. Not surprisingly, TRASH videos in Stories get more engagement than regular Stories, because video is just that much richer when it's edited together well.
Vibe check felt like an obvious phrase for videos our users were already describing as "vibey"/ Because of the personal nature, Snap is an obvious place to share them, and Snap is also the "operating system for Gen Z". Our audience is young, so developing a feature from a meme that has the potential to be an online cult felt like the prefect way to come out of the gate with our new platform. Josh Constantine did an excellent write up on this for his newsletter, Moving Product. It was so fun we also did a sneak peek Clubhouse panel about it too on Monday, and I think I get Clubhouse now (that's a different email lol).
Today, TRASH is no longer just a tool for making videos but a new platform for making and sharing vibey videos with friends, following others, getting notifications for when friends react and vibe check you, plus rich ways to share to established networks —like Snapchat — so you look that much cooler when you make vids 😎
Okay! That's the new hotness this week, hope you feel very informed about vibes and laughed a little along the way. I'll be back with some more regular programming on what's happening in startup-land soon. Thanks for being here.
– Han
Huge thanks to the TRASH team with special shouts to Armand, Chihyu and Simon; the Parent Company team Eden, Max and Umru; Mike and Alex and the Yellow Spring 2020 team, and Alston and the Snap Kit team.